Renting Love for Christmas
Happy Valentine's day, everybody!!!

How are you all doing? Is love filling your heart today? Or is your day as usual as always? 👀 Well, worry no more! Today we are here to make your day a little brighter ✨
We are releasing right now the ANDROID BUILD FOR RENTING LOVE FOR CHRISTMAS!!!!!! YESSS!!! 🥳🎉
Now you can take Alexandre, Dominic, Kaito, and Sol with you to wherever you go 😳❤️ Let them fill your day with loveeee!!
Oh, just a little warning. You may see a popup from Play Protect when installing the game, but don't worry about it. It happens because the app store hasn't checked the game yet 😓
Also, let us know if you guys come across any problem so we can fix it quickly 😊❤️
— The PC and MAC builds were updated as well. We corrected a few typos and changed the logo's screen to the new HoneyBunny's visual 😊
Now to finish this report, we have one last surprise for you 👀👀👀
Colorful MIRAI and Renting Love are together for this Valentine's gif 💝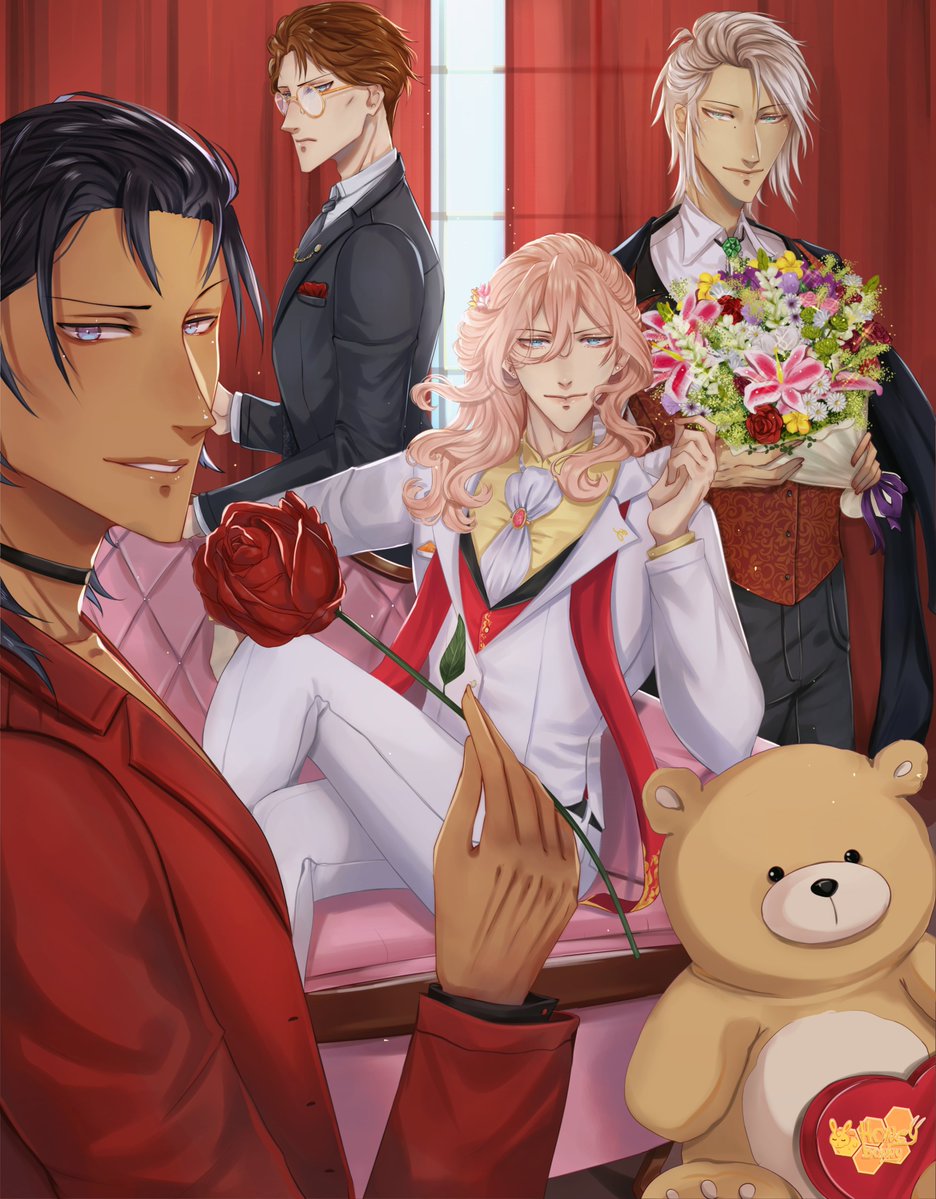 The four men are waiting to spend the night with you 😳😳
We asked on Twitter who they wanted to see together for a surprise and the result was this.
Our artist, Alex, made this beautiful piece for you. And, damn, she really worked hard on it 👀🔥
We hope you enjoy this gift as well ❤️
-------------------
Once again, we would like to thank you all for downloading our games and supporting us in every aspect. It really means a lot to us 😭🙏❤️
We hope you are having a beautiful day with your favorite husbandos 😳❤️ and that you enjoy this new update from Renting Love 😊
We will see you again soon!🤗
---------------
We often talk about the characters, make polls, share updates, and progress on Twitter. So, if you are interested in more info or have any questions about the game, follow us on Twitter and Tumblr!
Files
RentingLove (PC).zip
469 MB
Feb 14, 2022
RentingLove (MAC).zip
435 MB
Feb 14, 2022
Get Renting Love for Christmas