Teachers. With Love and Passion.
Portuguese translation available + more!
---
Hello everyone! How are you doing?? Having fun with the teachers? 👀😏
Otome Jam is over, but our work is still ongoing 😤 and today, we are here to release something very nice to you 👀
The Portuguese translation is finally available for Windows, MAC, and Android!! Yes!!

Sorry, we took so long 😔 but we have been working on everything at once the past few days. It's been crazy here!!
In this update, we also:
We also cleaned some typos,
Fixed that one Portuguese line on the English script
And we fixed that annoying problem when you tried to type your name on the Android build.

We also would like to thank you all for the +3k downloads!!! 🥳🎉😭🙏❤️❤️
When I say that you make our work worth all the pain, I truly mean it. Y'all are amazing!!!
Thank you for all the downloads, ratings, comments, and the love you have been sharing with us 🥺❤️
We promise to repay your kindness by working hard to create more content for you 🥰🥰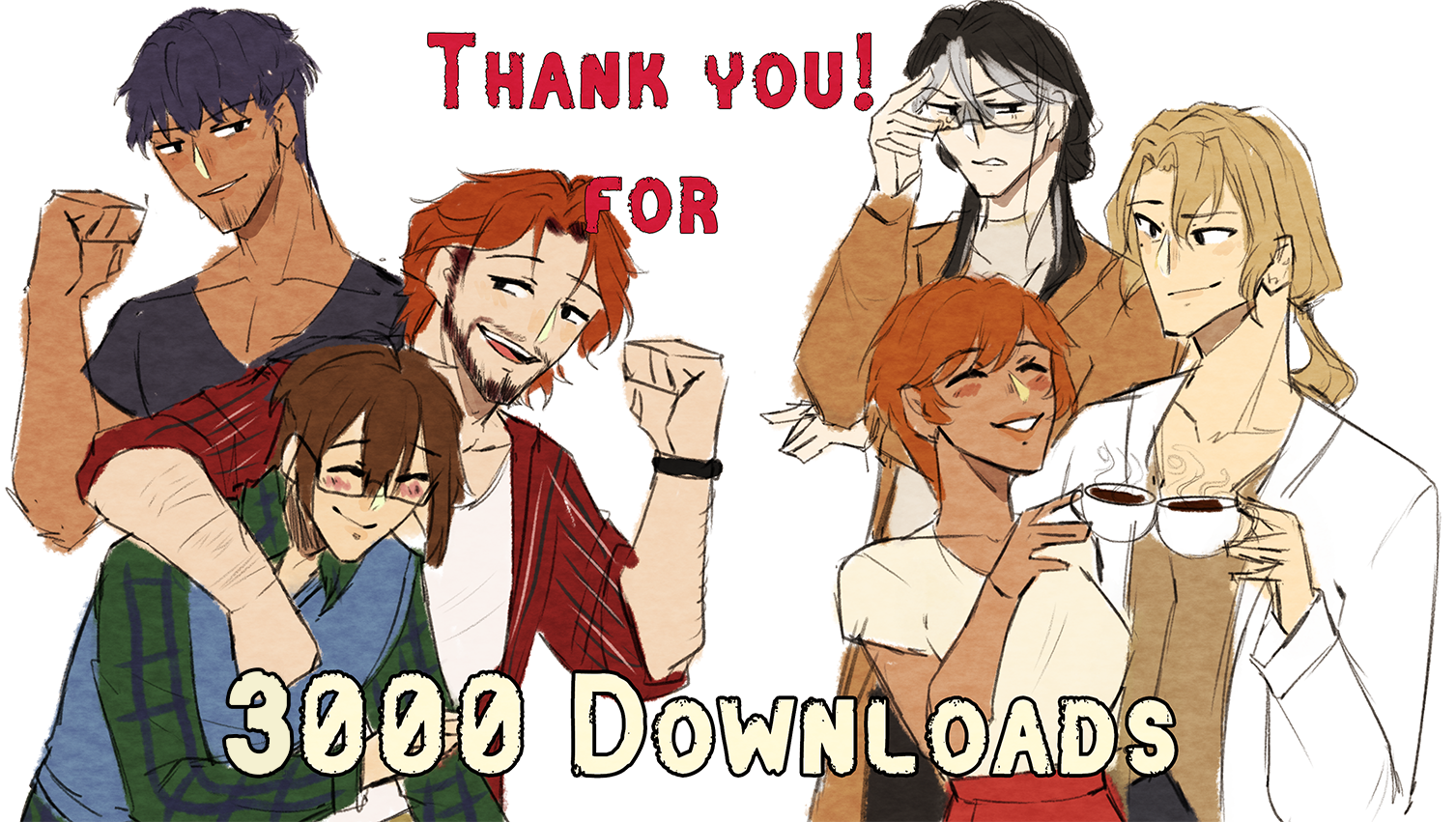 This is it for now. Next week we are starting to work on Ray's route✨
We will keep you updated on the progress, and hopefully, we will see you soon with more good news 🤗❤️
Stay tuned for more!
————————————————————————————
We often talk about the characters, make polls, and share updates and progress on Twitter and Tumblr. So, if you are interested in more info or have any questions about the game, follow us!
Files
TeachersLP (PC).zip
701 MB
Jul 13, 2022
TeachersLP (MAC).zip
666 MB
Jul 13, 2022
Get Teachers. With Love and Passion.
Comments
Log in with itch.io to leave a comment.
Awesome, thank you and you are welcome and Thomas is hot too, i wonder can he be romance too?
Unfortunately, we are not thinking about giving Thomas a route 😔 but we will bring more content for him for sure 🥰❤️