Colorful未来 - Spooky Edition
2K downloads + Special Thanks and an update!
---
Hello everyone! How are you all doing? We hope y'all had a great Halloween with lots of fun 🤗
Yes, we are late… Honestly, this post was supposed to come out on the weekend, but things happened, and we got stuck with some personal matters in the way... But here we are now!
Well, since Spooktober VN Jam is over, we decided to talk a little bit about our experience and the game itself. So, let's do it!

Previously, we shared a little about the process of creating the game throughout September on a post for Colorful MIRAI. You can see it here.
After this, it was time to start working on the marketing part.
We run up and down to share the game on Twitter, Reddit, Tumblr, forums, Instagram, and so on. We talked about it all the time in an attempt to reach as much attention as possible.
This part was unexpectedly way more tiring than working on the game for 24 days lol
In the meantime, we also updated the file to fix typos and add the Portuguese translation that came later in October.
We did it all because we believed in our work, and we wanted people to see it too. We wanted others to have the same fun we had while making this game.
It was daily work, but, in the end, we made it🥰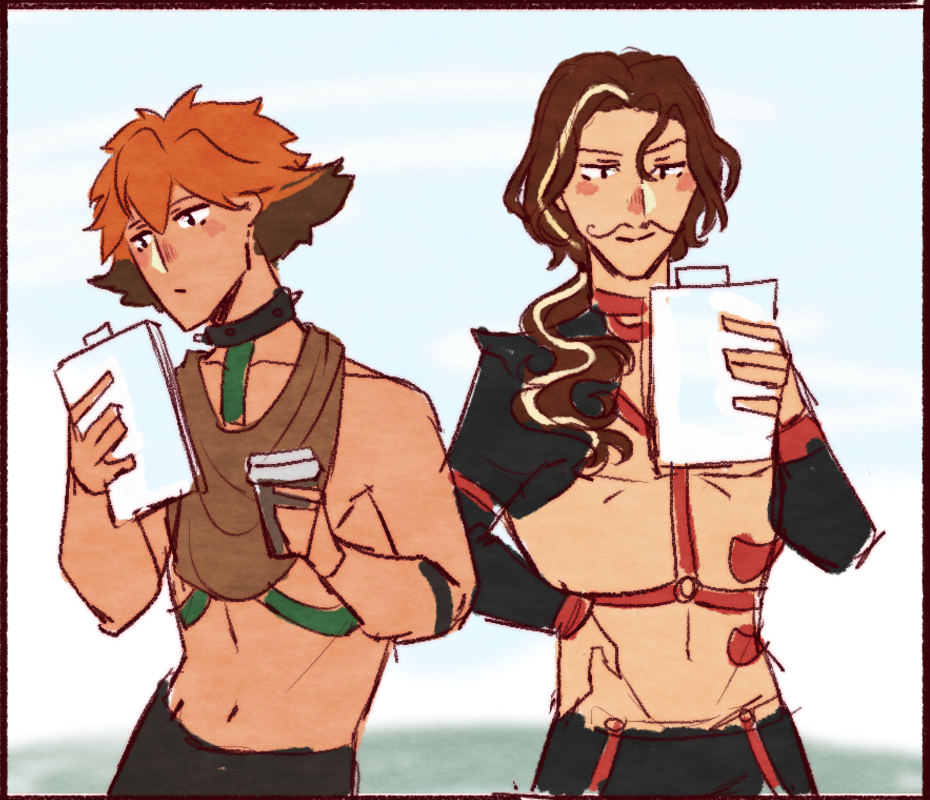 Did we feel unmotivated at some point?
Yes. Later, when working on the marketing, it felt like everything we did was ignored. Like, our work wasn't worth it, you know?
But, of course, it was all in our heads due to the "after release" stress 😅
I'm glad we didn't let it hit us and that we kept working on it regardless of the pain or the doubts. I'm glad we didn't give up on something that means so much love to us.
Well, all of it is just the technical part of the game settling and the side effects it caused on our health, but what about the Jam?
The Jam experience was unique for us. It was our very first, and we were amazed to be part of this incredible event.
We knew it would be fierce and, since it was a contest, the whole idea would make it stressful. But, honestly, we weren't worried about it.
The thought of joining so many good entries made us curious and excited. And omg we saw a lot of awesome content!!
We played so many games, and each one left a different impact on us.
Some were cute and warm, others were sad or scary, but all of them were filled with passion.
And since we are here, let's also share our favorites.
This is Alex and DemonBear most favorites from Spooktober:
Along with the games, we met amazing people. People we befriended and we are going to cheer and support from now on❤️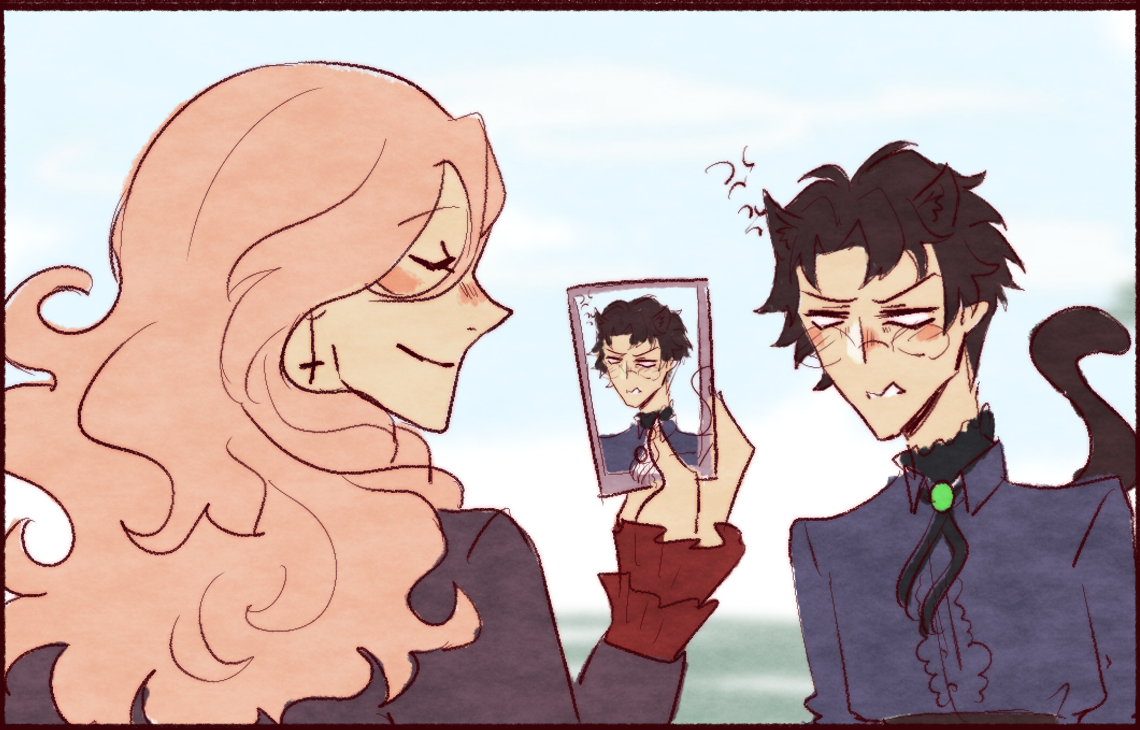 After this, we plan to join more jams in the future. This year we are done tho 😅 But, next year, we'll be back. We want to bring new characters and interactive fiction for fun to everyone 😊

And, of course, we reached 2k downloads last Saturday! Yaaaay🎉🎉
We thank everyone for downloading the game and trying out our silly little story, but we also want to thank some important people we met along the way.
Para's editing skills are fire! It was exciting to see the different implementations on every video and how much it brought identity into the LP🥰
The series is about to end, but Para's channel is full of awesome content, so, please, check the channel out.

Shushi translated the game to Spanish while playing it live!! Gosh, we'll always be thankful for it😭🙏💕
It was so much fun, and she filled our days with love. Check her channel here.
The special outfit for Fabious' end still gets our hearts warm and happy. Watching her play two endings for Spooky Edition was heartfelt and fun🥺💕
Check her channel here.
Her laugh is contagious and makes us proud of the jokes we decided to add to the character's lines😂❤️❤️
Peach's channel is all about otome games, and the videos are amazing!! So, go check it if you enjoy the good husbando content.
Besides all the beautiful videos and lives, we also had the pleasure to receive a breathtaking fan art for Lando from ChaniMK!! 🔥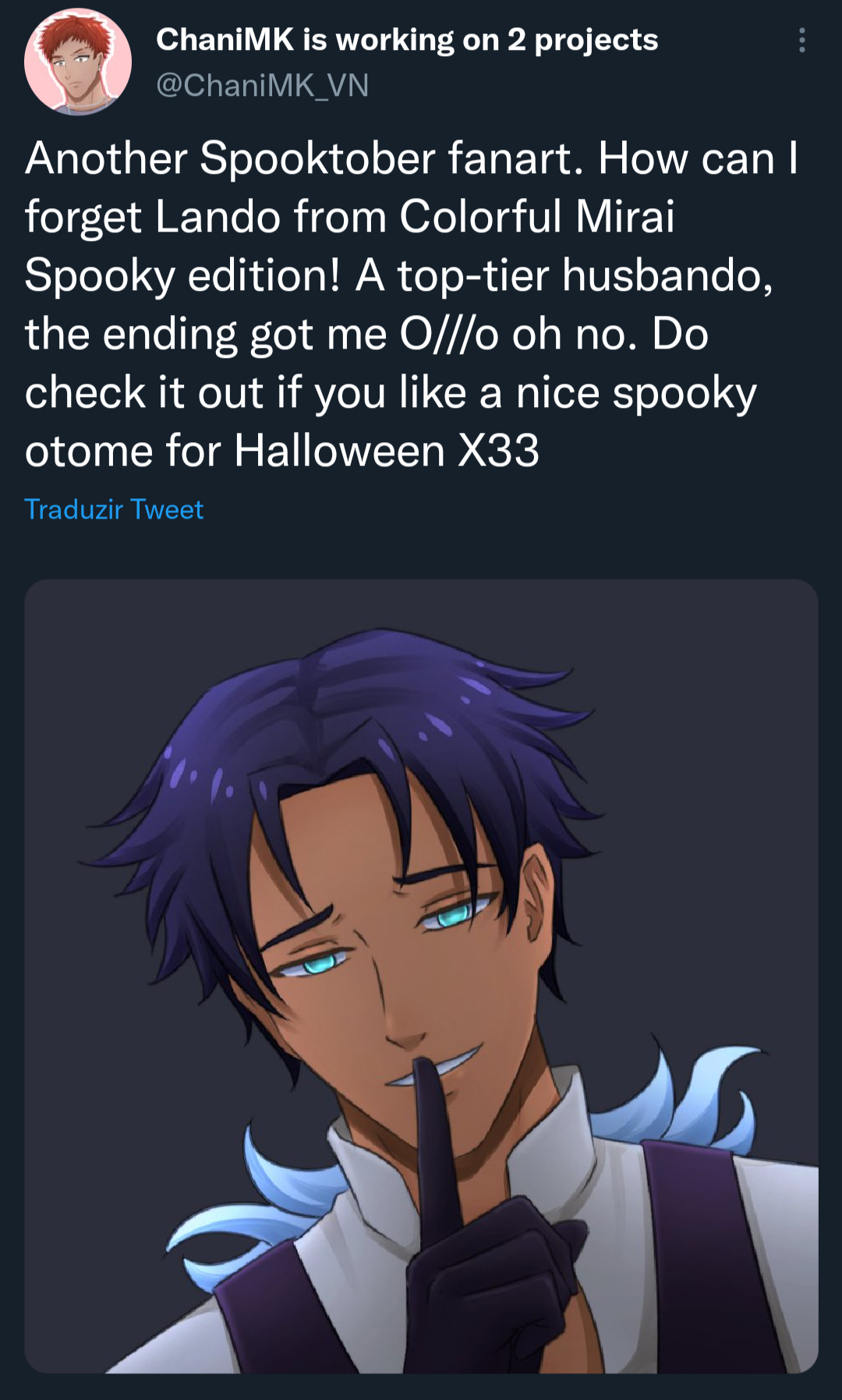 Lando looks so perfect! This still gets me on the floor... I can't get enough of his hot face 🥵
And right now... Just right now! We have received a fan art for our king, your host, the one and only, Eliot! From Crysil 💗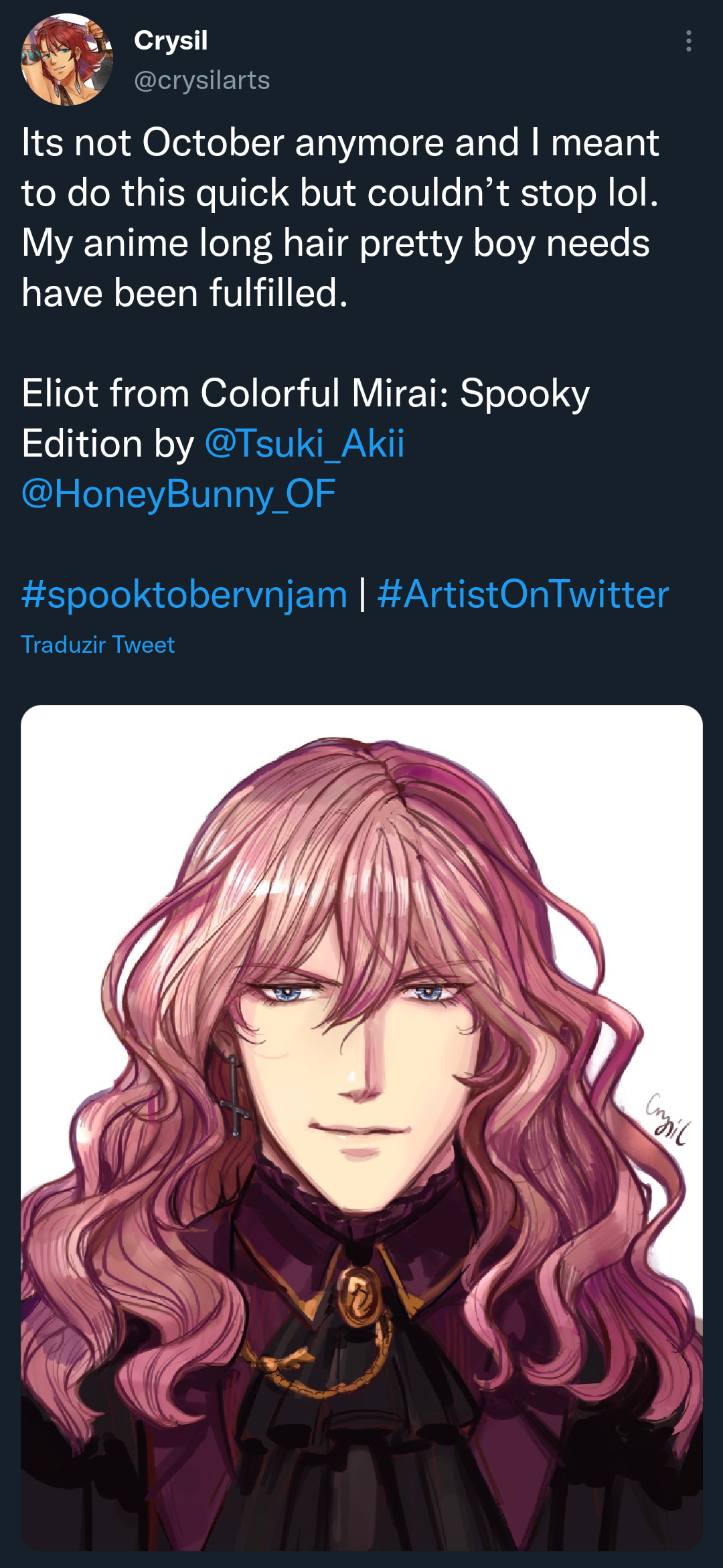 HE IS STUNNING!!! Eliot looks like a real king, and I'm sure we all would give him our blood for free👀👌🔥
We also thank the Brazilian blogs, Otome Game Br e + for the awesome review on Colorful MIRAI and Spooky Edition 🙏❤️💕
And Otomices for sharing the word out there and supporting Spooky Edition 🥺❤️
And of course, we thank OtomeTart for the beautiful review last week. You brought us to tears with your kind words😭❤️❤️🙏 We are forever thankful for your support!
We have been working very hard throughout the past weeks, but without everyone's support, we wouldn't have made it this far. Thank you😭❤️🙏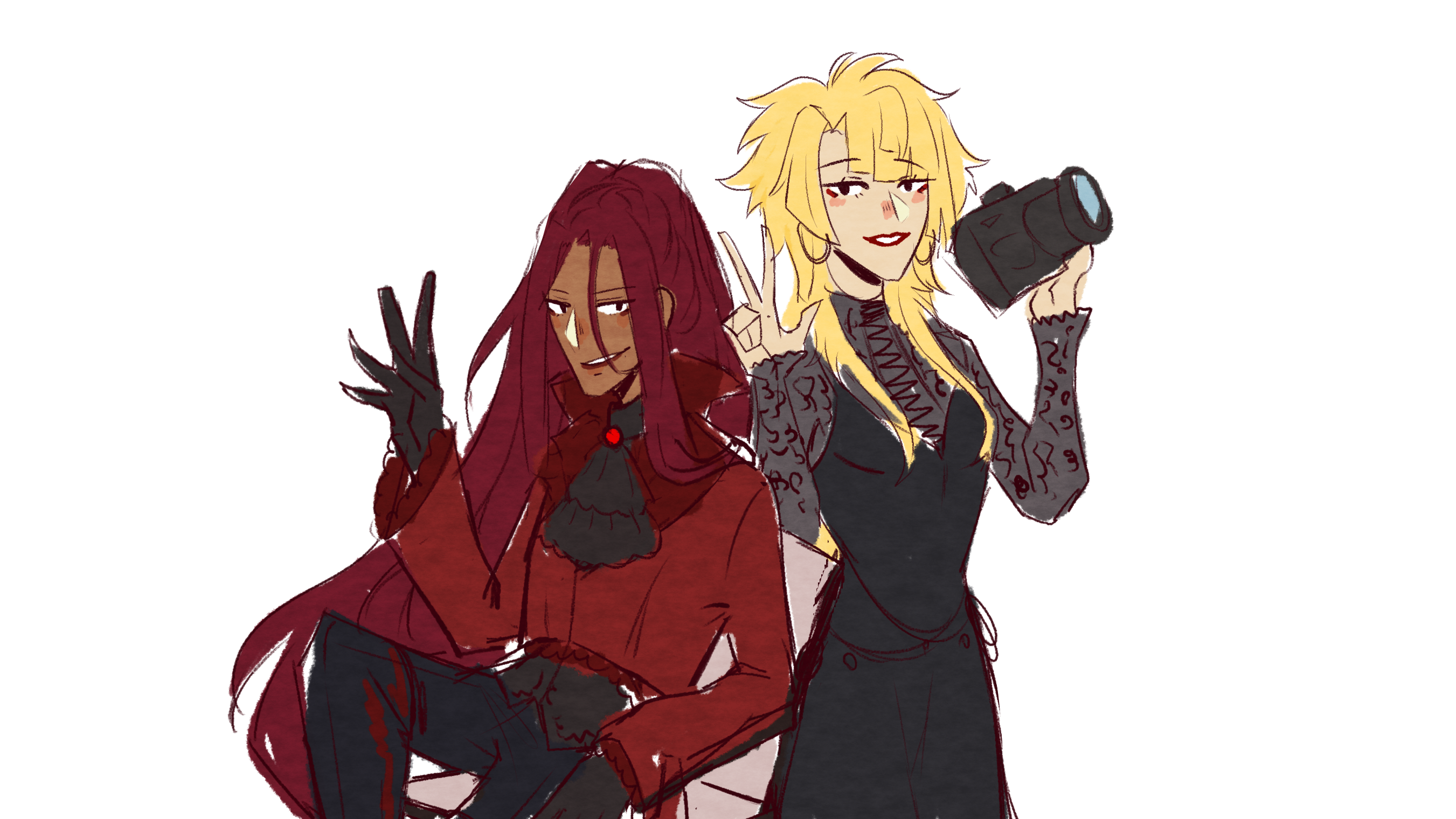 So, yes. I think this concludes our talk.
We wanted to make this post a postmortem, but we can't. After all… We are considering bringing this game to Android in the future👀
It may take some time, but we'll make it. So… Stay tuned for a new update coming to Colorful MIRAI - Spooky Edition!
Again, thank you all so much and we hope you look forward to Colorful MIRAI and us❤️🧡💛💚💙💜💗
————————————————————————————
We often talk about the characters, make polls, share updates and progress on Twitter and Tumblr. So, if you are interested in more info or have any questions about the game, follow us there!
Files
ColorfulMIRAI - Spooky Edition (PC).zip
601 MB
Oct 15, 2021
ColorfulMIRAI - Spooky Edition (MAC).zip
567 MB
Oct 15, 2021
Get Colorful未来 - Spooky Edition