Colorful未来
We are working! — news about the development
---
Hey everyone, how's it going? We hope y'all doing well in those hard times.
It's been some time since our last update, so we have some nice information to share today.
The past few days have been of hard work on the game development – program part. It's tiring, but things are getting somewhere. We'll have more to share about this part soon :) Right now, let's talk about what we have done.
— The writing part!
Here's the actual percentage:
Intro (demo) 100%
Fabian 100% (waiting for beta reading)
Millo 100% (waiting for beta reading)
Cooper 100% (waiting for beta reading)
Joseph 100% (waiting for beta reading)
Landon 100% (waiting for beta reading)
Eli 50%
Coming next is Eli's route and the Secret route.
For now, we have 100k words done, but we hope to reach, at least, 120k words at the end of the story… So, stay tune.
— The art part,
We debated a lot about the world's location and finally got into a conclusion about the backgrounds lol
There will be 25 backgrounds and 20 CGs!
The CGs will be fully illustrated and the background will have daytime/nighttime colors.
So, to sum up today's report, we are about 30% done with the game……. God, there's so much to do ><" But, yes, we will make it!
To finish this report, here goes a beautiful WIP from Alex.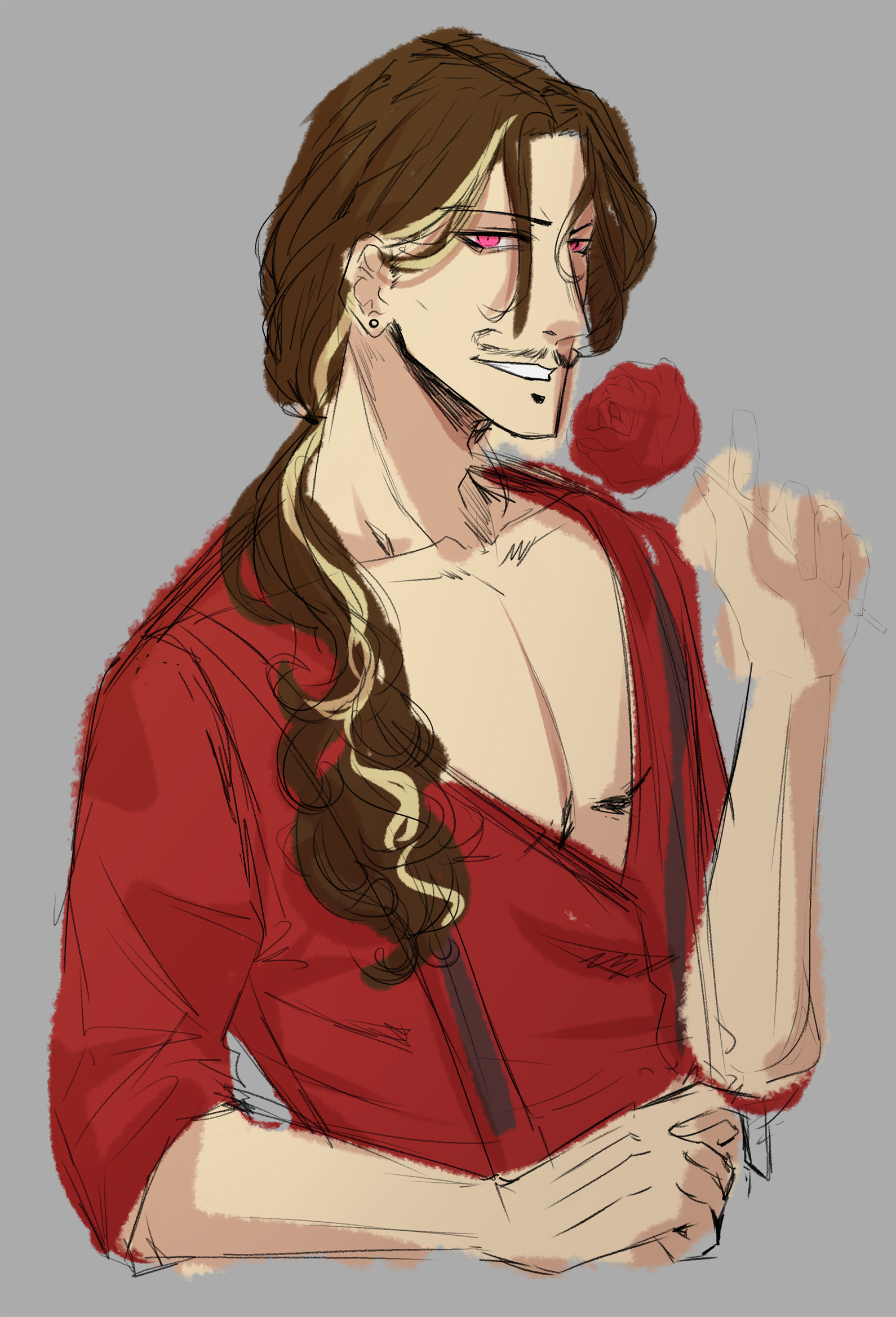 Millo's been all charming here, waiting for his chance to grab your heart.
Thank you everyone for following us and supporting this project! We'll be back soon. Hopefully.
<3